United Drill Bushing Corporation are the exclusive United States Agents for Lomas Engineering.
Please click here or on the image below to download our United Drill Bushing Corporation & Lomas Engineering PDF Brochure.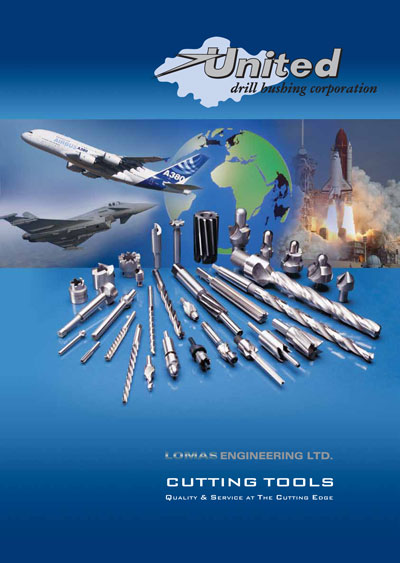 Lomas Engineering is a specialist UK manufacturer of cutting tools to the aerospace industry and its maintenance sector, meeting all their quality control procedures.
Products include: Drills, Reamers, Spotface/Counterbores, Solid Carbide/Composite Tooling, Aircraft Tools, Special & Customised Tools.
Formed in Sheffield in 1978 utilising over forty years experience of specialist cutting tool manufacture, enabling the company to offer cutting tools of the highest quality and reliability.